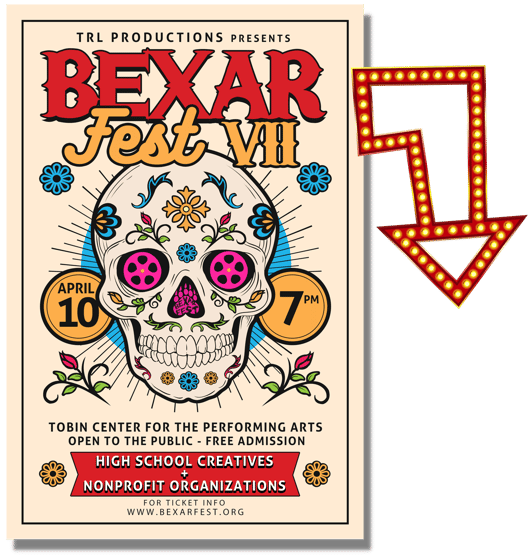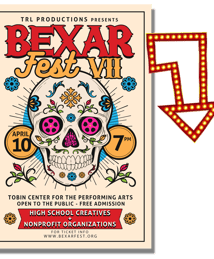 Check out our
BexarFest Events Page
to learn more about
upcoming events!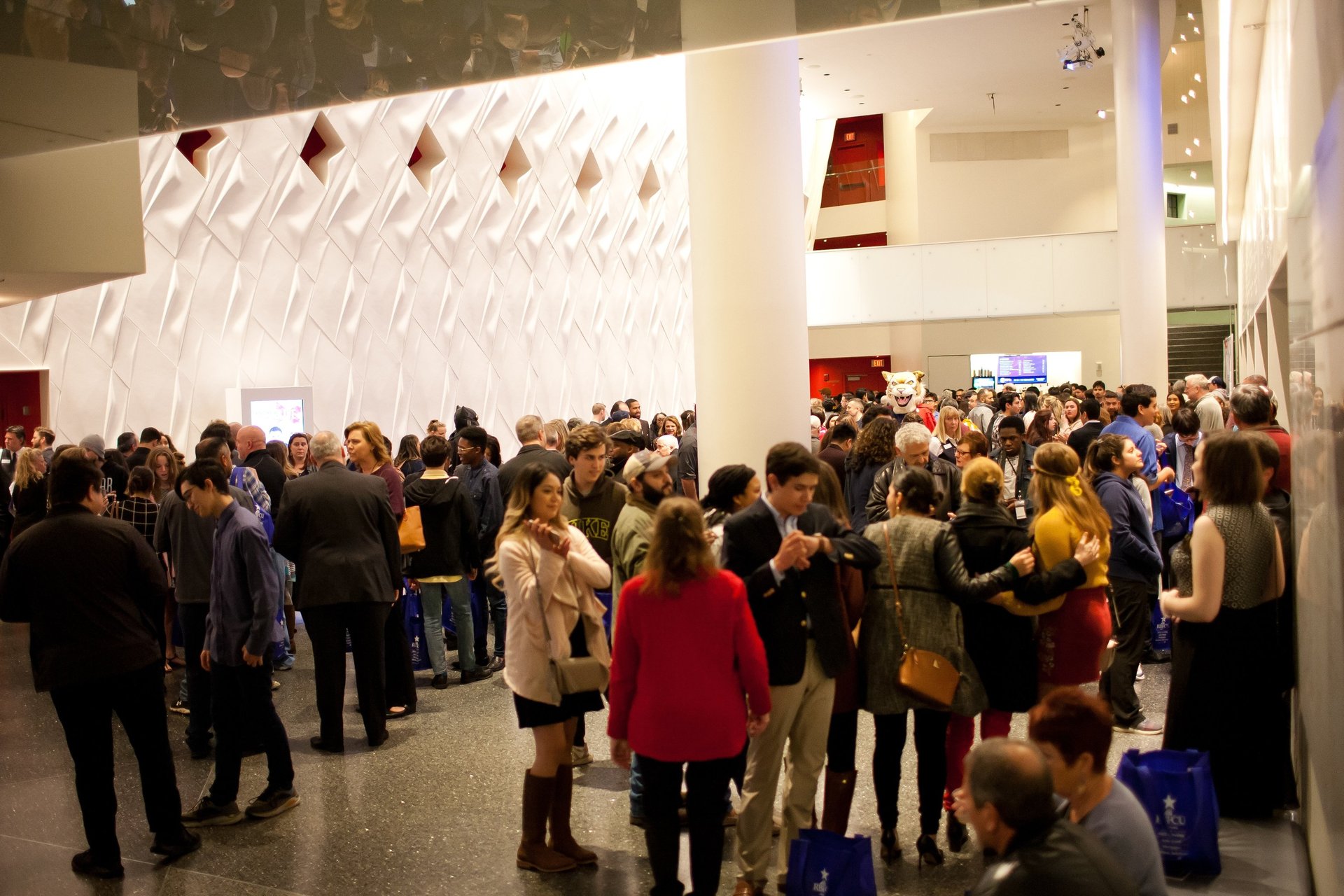 BexarFest is the
only multimedia event of its kind
that pairs high school media productions students with local nonprofit organizations to create outreach materials for the nonprofit to use in its marketing campaigns.
Student teams work with their paired nonprofit to create video spots, photography campaigns, and graphic design work to promote the nonprofit. During production, students get an in-depth look at how nonprofit organizations operate. Working as a team, students practice communications, resource allocation, time management and other workplace skills. At the same time, nonprofits participating in BexarFest give students the opportunity to experience community service while receiving free tools to use in their outreach campaigns.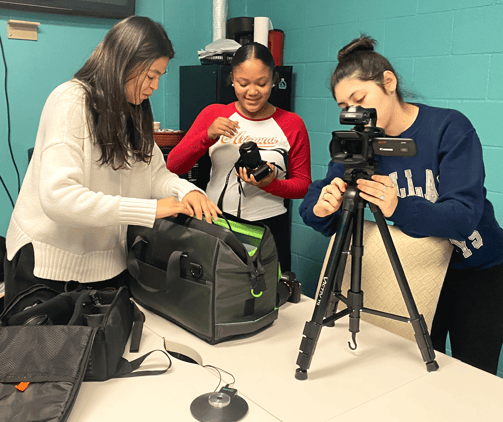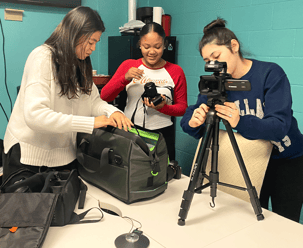 Student production teams compile their multimedia assets and once the final products are approved by the nonprofit, the teams submit their productions to our judging panel of industry professionals. The assets are scored based on the current year's festival categories, and prepared for the School Showcase Night where participating schools and nonprofits can come view their work. Our BexarFest Film Festival Awards Night is the culminating annual event that recognizes the students, schools, nonprofits, and community members who come together for our community. Held at the Tobin Center for the Performing Arts in downtown San Antonio, the event is open to the public and is a celebration of all the amazing work our teams put together to help local nonprofits.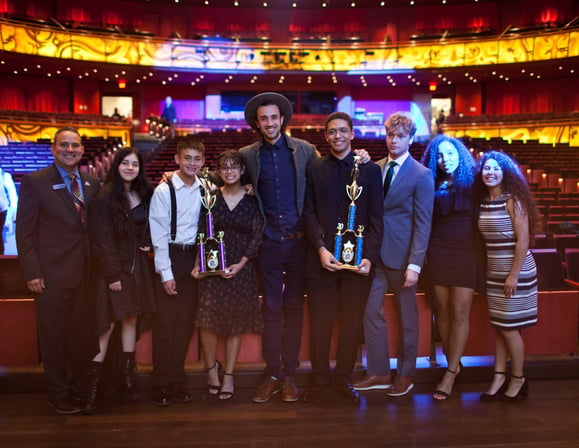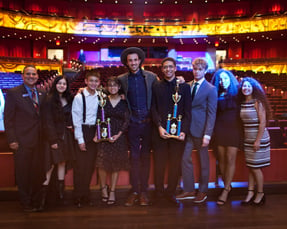 STAGE 2:
Showcase & Awards Night
Long after the assets are created and the awards night is over, these media assets provided by students will have a lasting community impact. Local nonprofits are able to carry out their missions with valuable marketing assets through the BexarFest program. By supporting our vital community organizations, BexarFest is able to reach thousands across Texas. It's our mission to merge the multimedia educational needs of students while simultaneously serving those who serve others, and we're proud to carry out that mission each year.
*Johnson High School & Girls on the Run Bexar County
STAGE 3:
Exponential Impact
"Working with the students was a great opportunity for us to reflect on our work and what it means to the greater community. The students did a great job of getting to understand our programs and people, and relayed the message in an up-beat and positive video that really captured our culture."
- Erica Estrada | Executive Director
SA Clubhouse
"My favorite part of BexarFest is being able to discover organizations that I never knew were here in San Antonio. Going out and working with nonprofits was fun!"
- Abel | Student Participant
Brackenridge High School
"Nothing but a wonderful experience with the schools and the quality of the work presented was professional. We can't wait to participate again.
- Neale Parker | Executive Director
The Chromosome 18 Registry & Research Society
"I'm glad there is a program like this where we can create and are able to show people what we can do."
- Joe | Student Participant
South San Antonio High School
Here's what our

NONPROFIT & STUDENT PARTICIPANTS
are saying about their BexarFest experience!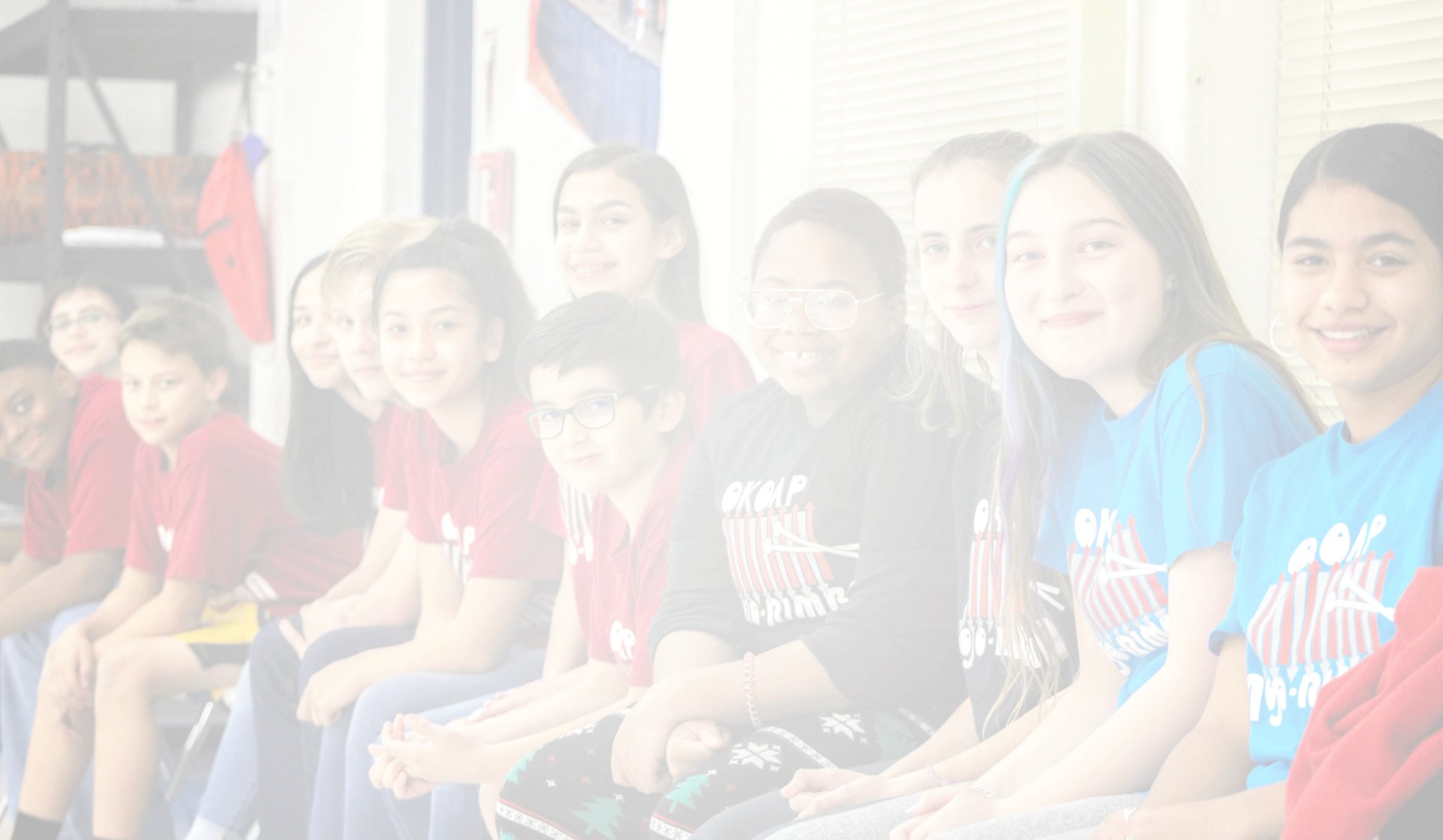 LET'S MAKE WAVES
IN OUR CITY!
The BexarFest program is offered at no cost for all students and nonprofits. We can only offer this by partnering with individuals, businesses and organizations like you!
Contact our Community Outreach Coordinator to get started!
------

Patricio Calvo

210.865.9394
patricio@trlproductions.org
*East Central High School & Mojo Rimba
CHECK OUT WHAT OUR TEAMS
AND NONPROFITS ARE CREATING!